With 12 years experience in private practice and as a graduate of the University of Utah specializing in addiction therapy, Cyndi works with a broad spectrum of clients. Among her areas of expertise are child custody evaluations, depression and anxiety, addiction. She brings to her practice 20 years of experience as a social worker with practical experience in the areas of addiction treatment, cancer, crisis and trauma, hospice, and medical case management.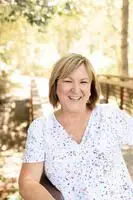 Cyndi is a trained EMDR (Eye Movement Desensitization Reprocessing) facilitator, a successful, specialized treatment for trauma and PTSD. Additionally, she facilitates a group to provide support and education for mothers of children suffering from the illness of drug addiction.
Cyndi is an interactive and genuine therapist with a therapeutic approach aimed at providing support and practical feedback to help clients effectively address personal life challenges. With compassion and understanding, she works with each individual to help them build on their strengths and attain the personal growth they are committed to accomplishing.

Cyndi is a single mother of six children and the proud grandmother of 13 grandchildren. Cyndi is a breast cancer survivor of 9 years which adds to her expertise an empathetic and compassionate element as she approaches the struggles and challenges of others. She has faced and overcome personal challenges and disappointments, bringing a realistic approach to her practice.
Cyndi accepts most insurance policies and is a provider for Medicare participants.

Register as a Patient
After registering you can set up your own appointment or call the office to schedule.


Cyndi Tangren's Office Hours
Monday-Thursday: 9:00 am to 7 pm.